Arknights broadcasts its 3.5th anniversary on Arknights CN Anniversary. Hypergryph and Yostar have many surprises for fans of this tower defense gacha. And it appears to have teamed up with one of the Capcom games that gamers are well known for, Monster Hunter.
Also read:
» [First Impression] Street Fighter 6! Freer, global fighting!
» Nowhere to go! Brand new tower defense SRPG, pre-registration ready!
» Capcom launches king bed pillows for gamers
» [VIDEO] An expansion full of fun and ferocious monsters! Monster Hunter Rise: Sunbreak review
» Monster Hunter Rise: Sunbreak Review, an expansion pack full of fun and ferocious monsters!
By showcasing a partnership with Capcom, Hypergryph and Yostar showcase Monster Hunter's limited operators. Not a hunter nor a monster, but an operator consisting of three tabby cats, white and brown, who wear Wiggler masks, yes, Wigglers, little creatures that emerge from the ground and can be used as decorations in monster hunters.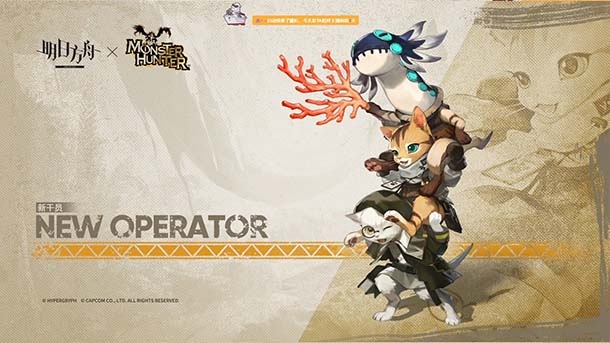 Source: Arknights CN Anniversary 3.5 Stream
Although the operator has been seen, there is no certainty about the operator's skills or abilities, and Hypergryph and Yostar have not provided a more detailed explanation of what role the character will play.
Sadly, this collaboration is only a new addition to the CN server, but considering that Hypergryph and Yostar are also collaborating with Rainbow Six Siege and Nine-Colored Deer, it's possible that this collaboration will also take place on the global server.
See also the ROG Phone 6 review. Check out the video below: